Pretlove's Removal and Storage Service would like your moving day to be as stress-free as possible. Here are some tips for a successful household move. You can also follow us on Twitter for more help and tips on preparing your household furniture and effects or on our YouTube channel.
There are a lot of people to contact when you move house. Before you start download this useful Moving Checklist

General tips for your household move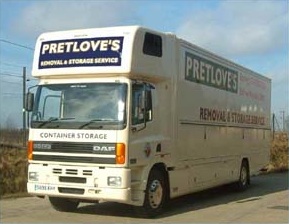 Don't be a martyr to packing and moving - it's time-consuming and stressful, so be happy to accept any help offered.

Moving is a great time to have a clear-out - do you really want to things you never use? It will save on boxes and unpacking time.

If you're clearing out your possessions, offer to family and friends first - they may hate to see a favourite item thrown away.

Good quality useable unwanted items can be offered to your local charity shop or a local FreeCycle service

Use the Furniture Re-use Network to donate unwanted furniture and appliances.

Hire a skip for things you don't need anymore that can't be recycled, donated or sold on. Check if there's anything you can't throw into it.

If parking at the loading or delivery address is difficult, apply for a parking suspension for the removal vehicle from your local council.

If you live somewhere that requires lift access, check that there's no scheduled lift maintenance work on the day of your move.

If you need accommodation for anyone over the moving period, book it well in advance, particularly if you're moving during holiday time.

If you've ordered carpets/curtains/furniture for your new home, double-check that they'll be delivered to your new, not old, address.

Let family & friends know about your new address with a Change of Address card. Make your own, buy from a stationer's or send online.

If you have young children, it may be better to arrange childcare on your moving day.

It's a good idea to put pets into kennels a few days before the move and collect them when you're settled in your new home.

If you're moving a long distance, make sure your car is ready for the journey. Check fuel, tyres, lights the day before you go.

Don't forget to back-up your computer before moving day.

If you belong to your local library, check that you haven't forgotten to return any books or pay any overdue fees.

If you're moving far away, don't leave any uncollected items in the local drycleaners, shoe repairers, etc.

Don't pack anything that you have on loan from local friends and family - return everything you've borrowed before you move.

Remember to get back all copies of household keys that you've given to family, friends and neighbours.

It's a good idea to change the locks in your new property in case the previous owner forgot to collect all the keys.

Put together a box of appliance instruction leaflets & info about rubbish collections etc for the new owners of your property.

If you have a big bunch of keys to pass on to the new owner it would be helpful to label what they're all for.

Create a floorplan or your new home before moving day. It's useful for the removal team and will mean fewer decisions on moving day.

If you're moving abroad with pets, check the Directgov website for advice and the quarantine rules for the country you're moving to.

The Cat's Protection website has some great information about moving house with cats.

Inform the removal company of any changes to your booking, eg. dates, quantity of items to be moved, access problems.
Packing tips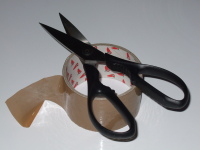 Stay focused when packing - if possible pack one room at a time rather than bits from every room.

William Morris said "Have nothing in your house that you do not know to be useful, or believe to be beautiful" - keep in mind when packing.

You'll need plenty of packing materials - as well as strong boxes and cartons (in a variety of sizes), you'll need tape, scissors, thick marker pens, and paper and bubble-wrap for fragile items.

Before you start packing your first box create a list with numbers. Write a number on each box you pack and write the contents on your list.

Try to be specific when keeping a list of moving box contents, eg. Write 'Saucepans', not just 'General kitchen'.

Old newspapers are great for packing fragile items but remember that the newsprint may come off on the items.

If you're packing things yourself, try to begin at least 2 weeks before your moving date. It always takes a lot longer than you think.

Try to have regular breaks while packing - or do a little bit every day - so that you don't get bored/distracted and give up.

Plan and organise your packing - pack the things you don't use very often first, and keep the essentials until the end.

Make sure you leave all items that are included in the sale - don't pack curtains, light fittings etc, if they're staying at the property.

Use our packing service if you don't have the time or energy yourself. We provide a full packing service or part-packing of breakable items.

Order more boxes than you think you'll need so that you don't overpack them.

When packing avoid making boxes too heavy, but don't underfill them as they may get crushed during the move.

Stick packing tape across the bottom of boxes as well as the top, to stop anything falling out of the bottom during the move.

When packing heavy items, like books or cookware, don't fill the box up to the top. Pack the remaining space with cushions or clothes.

When packing fragile things, use old clothes and underwear to fill-in the spaces in the boxes.

Take care when packing plates and saucers. Place them on their edge and don't stack them on top of eachother.

When packing cutlery, make sure all sharp knives are wrapped facing the same way.

When packing saucepans, place smaller kitchen items inside them and put the lid on upside down so that you can stack them easily.

Empty, drain and clean kitchen appliances before packing, inc. kettle, toaster, coffee machine, iron.

Pack books by lying them flat or with the spines facing down. Pack books of a similar size together and use a small box.

If you're packing CDs or old LPs, pack them standing up and not flat in a box. Protect at either end of the box with a hardcover book.

If you're packing a record turntable, secure down the platter and playing arm first.

Don't forget to ask about hanging wardrobe containers if you don't want to pack your clothes in suitcases.

Try to pack shoes in shoe boxes if possible - if not, wrap each shoe individually to prevent damage in transit.

Remember to write the room and general contents on the outside of the box and mark as fragile if it contains breakable items.

Keep an inventory of all the boxes you've packed, with room and content details.

Remember to stack the boxes you've packed with the heaviest at the bottom so that nothing gets crushed.

Pack a separate bag with fresh clothes, toiletries and other essentials - light bulbs, scissors, toilet rolls - for the day of the move.

The removal team will deal with items that are too big for boxes, eg. pictures, mirrors, but they should be taken down by the customer.

You don't need to empty chests of drawers, unless there are breakable items in them. Individual drawers can be removed if the chest's too heavy.

Don't forget to remove and pack/assemble everything from the loft, garage, shed, etc - these areas are often forgotten until moving day.

If you're moving gardening equipment, eg lawnmower, strimmer, drain the fuel before moving day.

Make sure all plants are ready to be moved. Any large tubs that are too heavy to lift should be emptied.

Dismantle any outside items, such as climbing frames, swings, sheds, that are to be included in the removal.

Run-down your food cupboards as well as your fridge/freezer before moving day. Try to move as little food as possible.

Moving is a good opportunity to throw out any out of date food items that have been in the cupboards for years.

Seal bottles, jars and packets of foodstuffs so that nothing leaks or spills during transit.

Try to pack wine, beer and spirit bottles in wine boxes or bottle boxes from the supermarket.

If fitted carpets are fixed to the floor, these should be released so that they're ready to be rolled up by staff on moving day.

Disconnect all electrical and gas appliances, including (unless otherwise agreed with the movers) washing machines and dishwashers.

If you don't have the original boxes for small kitchen appliances, pad out packing boxes with tea towels and wrap items carefully.

If you really can't defrost your freezer before you move, place contents in plastic bags which can be removed when lifting the freezer.

When dismantling shelves, units, tables, etc, tape screws & fittings securely to the underside of the item so that they don't get mislaid.

Take clear photos of any complicated wiring - on computers, hi-fi systems, etc. It'll make it easier to set things up in your new home.

Tie up and secure loose cables to electrical items when you're packing so that they don't get damaged or lost during the move.

Don't forget to remove items from security safes, particularly those that are concealed.

Last minute laundry should be done 2 days before you move so that everything can be dried and packed properly.

If you're taking curtains with you, and moving around the same area, take them into the dry cleaners and pick up after you've moved.

When you strip the beds on moving day, put the linen together in a separate bag or box so that you can find it easily at your new home.

Organise a box of refreshments the day before you move. Include a kettle, tea, coffee, sugar, biscuits, fruit, cups and serviettes.

Put together a small first aid box for the day of the move - inc. plasters, paracetemol, antiseptic, cotton wool and your regular medicines.

Pack a box to be opened first for each room, eg crockery, cutlery in the kitchen, bedlinen in the bedroom, towels in the bathroom.
Who to notify about your move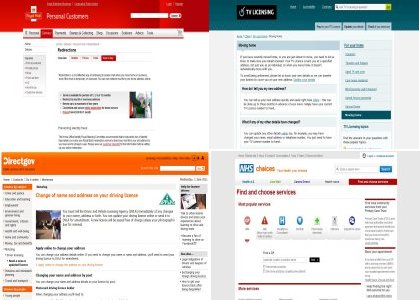 Contact your telecoms provider 2 weeks before you move. If you're moving locally, check if you can keep your old phone number.

Check that your internet provider operates in the area you're moving to - you may need to organise a new supplier. Check out Broadband Genie or Cable.co.uk for details.

If you have sitting tenants in the property you're selling, give them the agreed notice period, or inform them about the new landlord.

If you're moving from rented accommodation, check how much notice you need to give your landlord.

Let your current Council Tax office, and your new one, know about your change of address. You can often do this online.

Contact your current and new electricity and gas companies one week before you move. You can also change suppliers. Check Energy Choices for details.

Contact your water supplier one week before you move. Find out who your water supplier is in your new area.

If you're moving out of the area you must de-register from your doctor, dentist, optician and set up with new ones. Check the NHS website for more details.

Don't forget to re-register to vote when you move house. Contact your council, or check on the Electoral Commission website.

Organise Royal Mail redirection 2 weeks before you move. Best to do 12 months so that you don't miss anything sent annually.

Tell your bank that you're changing your address. It might be a good idea to move your account to your new local branch.

Give your new address to credit card/card protection companies. Card billing addresses often need to tally up with delivery addresses.

If you have any standing orders for loans or hire purchase agreements, make sure you give your new details to the companies.

Contact the Inland Revenue to give them your new address details.

If you have Premium Bonds contact the National Savings & Investments office in writing.

To update your National Insurance records, write to the National Insurance Office.

Don't forget to notify your insurance companies that you're moving house. A new address may mean a change to the policy and premium.

Make sure you update the DVLA with your new address. Do this online or complete section 1 on your driving licence.

If you have stocks and shares, update your address details via your stockbroker or with each individual company.

You can transfer your TV licence to your new address online.

If you have private medical insurance, make sure you give the company details of your new address.

Give your employer your new address details. They will also need this for PAYE purposes.

If your child is changing school, give the moving date as soon as possible to both the old and new schools.

If you have pets, don't forget to transfer their records to a new vet.

Don't forget to change your address for any subscriptions you have, eg. publications, clubs and organisations.

Don't forget to tell your neighbours about your moving day - particularly if it may cause access problems to their property.

Remember to book time off work for the moving period.

Say goodbye to neighbours before moving day - you'll be too busy on the day of the move itself.
On your moving day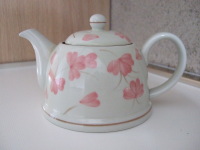 Don't stay up late packing and cleaning the night before you move - you need a good night's sleep to cope with moving day stress.

If you're taking items with you in your car on moving day, check the day before that you can fit everything in.

Don't forget to charge your mobile phone the night before the move - and check that you've got credit on it.

Remember to have some cash for incidental items on moving day.

Make sure you have a big breakfast on the day of the move - you won't know when you'll be able to eat next.

Have some spare packing boxes or bags on hand for last-minute things on the day of your move.

Want to clean your old house as you move out? Keep a small box of basic cleaning supplies to one side.

Double-check who'll be giving you the keys to your new home and when they'll be available.

Think ahead about what you're going to eat on the evening of moving day. It's usually easier to eat out or get a takeaway.

Point out any hazards around the property to the removal team, eg. Uneven paving, broken steps, fragile furniture, etc.

You can never make too many cups of tea or hand around too many biscuits on the day of the move.

If children are staying with you on moving day, rather than in childcare, set aside a room with their toys to keep them occupied.

Clearly mark or set aside any boxes that you're taking with you in your car rather than in the moving van.

Put contact numbers for anyone involved in the move (eg. removal driver) on your mobile phone in case there are problems on the day.

Make sure you keep all documents, valuables and cash in a safe place during the move.

Remember to turn off the water, gas and electricity and do a final meter reading on the day of the move.

Once you think all items have been loaded into the truck, have a final walk round the house to check nothing's been left behind.

Double check with the removal team/driver that they have the correct address for delivery.

Don't forget to lock all doors and windows when you finally leave your old property.

When you arrive in your new property check all things that were included in the sale are there - contact your solicitor immediately if not.

Check that water/electricity/gas/central heating in your new property is all working as soon as you can.

Don't forget to read all the meters as soon as you arrive in your new home.

When you're in your new home, check that any existing smoke detectors do actually work.

It's a good idea to have a small tool kit on hand for moving into your new home - screwdrivers, hammer, chisel, nails and screws can be useful.

Prioritise setting up the beds in your new home - a made-up bed will be a welcome sight at the end of a busy and tiring moving day.