Pretlove's is a family-run removals and storage company established in 1904
Brentwood Removals Company
Request a quote
Are you looking for removals to Brentwood?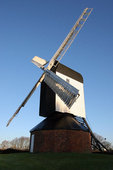 Pretlove's Removal and Storage Service has been serving Brentwood for over 100 years and offers unmatched expertise for all your Brentwood moving needs. Pretlove's is a member of the British Association of Removers.
Based in Epping, just a 30 minute drive from Brentwood, we are ideally situated to handle removals to and from the area.
Serving towns across Essex and Suffolk, including:
Basildon
Billericay
Chelmsford
Chigwell
Epping
Grays
Pretlove's can move you to all the suburbs and villages of Brentwood, including: Blackmore, Doddinghurst, Hook End and Wyatts Green, Hutton, Ingatestone and Fryerning, Kelvedon Hatch, Mountnessing, Navestock, Shenfield, Stondon Massey, and Warley.
Our local knowledge of Brentwood ensures timely and effective moves, whether near or far. Contact us today for a complimentary quote or to discuss your requirements. For personalized removals, choose Pretlove's — the trusted choice.
Request a quote
Why choose Pretlove's for Removals to Brentwood?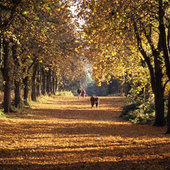 Pretlove's serves towns all across Essex, Suffolk and Cambridgeshire and is your number one choice for Removals to Brentwood.
When moving to Brentwood, you can trust Pretlove's removals firm, a family-owned business spanning four generations. Unlike other companies, we pride ourselves on employing full-time removals staff exclusively, without relying on part-time, contract, or casual workers. Our team members boast an average of over 10 years of experience either with Pretlove's or in the removal industry, guaranteeing that your property will receive the utmost expertise and care.
We understand the significance of your move, and our dedicated professionals will go above and beyond to ensure a smooth and stress-free experience. Rest assured, with Pretlove's, you can confidently entrust your belongings to our experienced team, knowing that they will handle everything with the utmost professionalism and diligence.
Our custom range of packing supplies has been refined through years of experience:
small cartons for books and heavy items
medium cartons for fragile and sundry items
wardrobe cartons for hanging clothes
packing paper for packing fragiles
bubble wrap for packing fragiles
packing tape
Our upfront quotes ensure no hidden fees, reflecting our commitment to transparency. Recommendations drive a significant portion of our removals and storage business, highlighting our strong reputation. Vehicle safety, appearance, and staff integrity are paramount. We embrace cutting-edge removal business technology and prioritize client satisfaction.
Why move to Brentwood?
Welcome to Brentwood, a charming town in the heart of Essex. If you're considering a move, let us tell you why Brentwood should be at the top of your list.
Firstly, Brentwood offers the perfect balance between a vibrant community and tranquil surroundings. With its picturesque countryside, historic buildings, and high street, this town effortlessly combines old-world charm with modern amenities.
The location is another highlight. Situated just 20 miles from London, Brentwood provides easy access to all the opportunities and excitement the capital has to offer. Commuting is a breeze thanks to excellent transport links - the M25, A12 and A127 trunk roads, fast rail links with London and East Anglia, and Stansted, City and Southend airports are within a 30 to 40 minute drive.
The town is known for its outstanding schools, making it an ideal place to raise a family. Additionally, Brentwood hosts a range of cultural and recreational activities, including art exhibitions, music festivals, and beautiful parks for leisurely strolls.
Residents also benefit from a thriving local economy, with a variety of shops, boutiques, and independent businesses. The community spirit here is strong, with friendly locals and numerous community events fostering a welcoming atmosphere.
Brentwood offers the best of both worlds: a peaceful retreat from the city with all the conveniences of modern life nearby. It's no wonder so many people choose to call this delightful town their home.
Request a quote
Property Prices in Brentwood
Property prices in Brentwood can vary depending on factors such as location, property type, size, and condition. Brentwood is generally considered an affluent area, and property prices reflect that.
For houses, the average price in Brentwood ranges from around £400,000 to £800,000 and beyond, with larger or more luxurious properties commanding higher prices. Detached houses tend to be at the higher end of the price range, while terraced and semi-detached houses are typically more affordable.
When it comes to apartments, prices can range from approximately £200,000 to £400,000, again depending on factors such as location and amenities.
According to Zoopla, the average sold price for a property in Brentwood in the last 12 months to June 2023 is £555,000.
Different property types in Brentwood have different average sold prices over the last 12 months:
Detached - £910,000
Semi-detached - £545,000
Terraced - £440,000
Flats - £285,000
It is advisable to consult with local estate agents or online property portals to get the most up-to-date information on property prices in Brentwood.
Schools in Brentwood
Brentwood offers a variety of educational options, including both state-funded and independent schools, catering to different needs and educational philosophies.
Local Attractions & Social Clubs in Brentwood
Brentwood offers a variety of local attractions and social clubs that cater to diverse interests. Here are some notable ones:
In terms of social clubs, Brentwood hosts a range of options catering to different interests. These include sports clubs like Brentwood Cricket Club, Brentwood Rugby Club, and Brentwood Tennis Club. There are also hobby-based clubs like photography groups, art societies, gardening clubs, and book clubs, providing opportunities to connect with like-minded individuals and pursue shared interests.
Food enthusiasts can explore the local dining scene, with numerous restaurants, cafes, and pubs offering a variety of cuisines. Additionally, community events, music festivals, and cultural exhibitions take place throughout the year, providing opportunities for socializing and engaging with the local community.
Brentwood truly offers a blend of attractions and social clubs that cater to a wide range of interests, ensuring there's always something to explore and enjoy.