Pretlove's is a family-run removals and storage company established in 1904
Epping Removals Company
Request a quote
Are you looking for removals to Epping?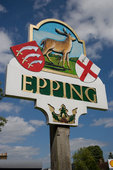 Contact Pretlove's if you need removal and storage services in Epping or the surrounding area.
The market town of Epping, with a population of just over 11,000, is surrounded by Epping Forest in the county of Essex. The town has a rural feel, with listed buildings and a weekly market that first started in 1253. Today, with its London Underground Central Line station, Epping is popular with London commuters. It is close to both the M11 and M25 motorways and London Stansted airport is 20 minutes' drive.
Pretlove's Removal and Storage Service can move you to all the surrounding areas of Epping, including:
Brentwood,
Chigwell,
Harlow,
Loughton,
Ongar,
Waltham Abbey.
As well as Epping, Pretlove's can perform removals to all the nearby villages and hamlets, including: Bell Common, Coopersale, Coopersale Street, Epping Upland, Fiddlers Hamlet, Hemnall Street, Hobbs Cross, Ivy Chimneys, Lindsey Street, North Weald Bassett, Theydon Bois, Theydon Garnon, Theydon Mount and Thornwood.
Pretlove's would love to help with your Epping removals or storage requirements. You can find local information and contacts on our Epping Moving Guide page.
Request a quote
Why choose Pretlove's for Removals to Epping?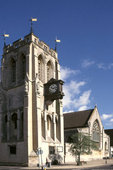 Pretlove's is a family-run removals and storage company established in 1904. We carry out both household and commercial removals to all parts of the United Kingdom as well as European and overseas destinations. We have some of the most up-to-date warehouse facilities, purpose built for the safe storage of household furniture and effects.
The removals firm has been in the Pretlove family for four generations. Many of the movers in our dedicated removal team have years of experience. They will ensure your property is treated with the expertise and care you would expect.
We are aware of the stress that house moving causes, but more than 100 years of removals and storage experience has taught us how to reduce this. We have a wealth of moving tips to help your household move go as smoothly as possible.
Why Move to Epping?
Welcome to Epping, a hidden gem nestled in the heart of the English countryside. If you're seeking a place where history dances with modern charm, Epping is where you belong. Here are just a few reasons why you should consider making this your new home.
Wherever you are in Epping, you're close to natural beauty, with its lush forest and rolling landscapes. Picture yourself exploring the ancient Epping Forest, immersing yourself in tranquility while taking leisurely strolls or invigorating bike rides.
Secondly, the community spirit is alive and thriving in Epping. From the vibrant Monday market to friendly neighbourhood gatherings, you'll feel a warm sense of belonging and camaraderie that makes everyday life a delight.
Additionally, Epping offers excellent transport links, making it easy to access nearby London for work or leisure. The Central Line connects you to the heart of the City, while preserving Epping's peaceful sanctuary away from the urban hustle.
Finally, the town itself exudes history and character, with charming architecture, independent boutiques, and cozy cafes. Explore the Tudor-style buildings, savour traditional British cuisine, or simply unwind with a cuppa in one of the many inviting tea rooms.
In Epping, you'll find a harmonious blend of nature, community, convenience, and heritage—a place where cherished memories are made and cherished for a lifetime. Come join us in Epping and experience the unique magic that awaits.
Request a quote
Property Prices in Epping
Property prices in Epping vary depending on factors such as location, property type, size, and condition. Epping is an attractive area with a mix of historical charm and modern amenities, which can influence property prices.
Epping is an affluent town and property prices reflect that. The average price for houses in Epping ranges from around £500,000 to over £1 million. Detached houses and larger properties tend to be at the higher end of the price range.
For flats and smaller properties, prices can range from approximately £250,000 to £500,000, depending on factors such as location and amenities.
It's important to note that property prices can fluctuate over time due to market conditions and other factors. It is advisable to consult with local estate agents or online property portals to get the most up-to-date information on property prices in Epping.
According to Zoopla, the average sold price for a property in Epping in the last 12 months to June 2023 is £695,000.
Different property types in Epping have different average sold prices over the last 12 months:
Detached - £1,255,000
Semi-detached - £650,000
Terraced - £610,000
Flats - £360,000
It is advisable to consult with local estate agents or online property portals to get the most up-to-date information on property prices in Epping.
Schools in Epping
Epping is home to several notable schools across different educational levels. Here are some examples:
Local Attractions & Social Clubs in Epping
Epping offers a range of local attractions and social clubs that cater to diverse interests. Here are some notable ones: