Pretlove's is a family-run removals and storage company established in 1904
Cambridge Removals Company
Request a quote
Are you looking for removals to Cambridge?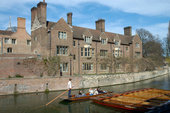 If you're moving house, require household removals or need storage services in the Cambridge area then Pretlove's Removal and Storage Service can help.
As a removals company with over 100 years' experience we've moved many clients to and from this famous university city. With a population estimated in excess of 130,000, Cambridge is the administrative centre for the county of Cambridgeshire. It is also an important tourist destination and a high-technology centre. Cambridge is well-served by public transport - it has rail services from London King's Cross and London Liverpool Street and out across the rest of the UK; it's close to the M11 motorway and with nearby access to the M1/A1; and London Stansted Airport is 30 miles away.
Whether you're moving to Cambridge to work or study at the University of Cambridge or moving to work at one of the high tech companies in Cambridge's Silicon Fen, Pretlove's Removals and Storage Service can help minimise the stress that moving home can cause.
Pretlove's provides removals and storage to the Cambridge suburbs of: Cherry Hinton, Chesterton, Fen Ditton, Grantchester and Trumpington, and to nearby main towns including:
Ely
Haverhill
Huntington
Newmarket
Royston
Saffron Walden
Pretlove's would love to help with your Cambridge removals or storage requirements. For a free removals or storage quote go to our Request A Quote page or call us on 01223 414040.
You can also find local information and contacts on our Cambridge Moving Guide page.
Request a quote
Why choose Pretlove's for Removals to Cambridge?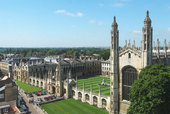 Pretlove's is a family-run removals and storage company established in 1904. We carry out both household and commercial removals to all parts of the United Kingdom as well as European and overseas destinations. We have some of the most up-to-date warehouse facilities, purpose built for the safe storage of household furniture and effects.
The removals firm has been in the Pretlove family for four generations. Many of the movers in our dedicated removal team have years of experience. They will ensure your property is treated with the expertise and care you would expect.
We are aware of the stress that house moving causes, but more than 100 years of removals and storage experience has taught us how to reduce this. We have a wealth of moving tips to help your household move go as smoothly as possible.
Why Move to Cambridge?
Welcome to Cambridge, a city that effortlessly combines rich history, academic excellence, and a vibrant community spirit. Moving to Cambridge opens up a world of opportunities and a delightful lifestyle that is hard to resist.
First and foremost, Cambridge is renowned for its prestigious University, attracting brilliant minds from across the globe. This intellectual hub fosters a stimulating environment where knowledge and innovation thrive. You'll find yourself surrounded by a diverse and inspiring community of scholars, researchers, and students.
Beyond academia, Cambridge offers a delightful blend of traditional charm and modern amenities. The city's picturesque streets are adorned with stunning architecture, ancient colleges, and tranquil green spaces. Discover the breathtaking beauty of the River Cam as you glide along on a traditional punt.
Cambridge also boasts excellent schools, cultural attractions, and a vibrant arts scene. Museums, galleries, theatres, and music venues offer a constant stream of intellectual and artistic nourishment. The local food scene is a treat too, with bustling markets, independent cafes, and acclaimed restaurants catering to all tastes.
Transportation is a breeze, with excellent train links to London and other major cities. You can explore the charming towns and countryside within a short distance, immersing yourself in the beauty of the surrounding Cambridgeshire region.
Finally, the strong sense of community in Cambridge is truly special. Engage with friendly locals at community events, festivals, and social clubs, where you'll find like-minded individuals passionate about various interests.
So, whether you're drawn to its academic prestige, cultural vibrancy, or welcoming atmosphere, Cambridge offers an extraordinary place to call home. Embrace a city where history, intellect, and community converge, and prepare to embark on an enriching and fulfilling journey in the heart of England.
Request a quote
Property Prices in Cambridge
Cambridge is known for having a relatively high cost of living and property prices that reflect its desirability. The housing market in Cambridge can be quite competitive, and prices tend to be above the national average.
According to Zoopla, the average sold price for a property in Cambridge in the last 12 months to July 2023 is £640,000.
Different property types in Cambridge have different average sold prices over the last 12 months:
Detached - £1,120,000
Semi-detached - £650,000
Terraced - £595,000
Flats - £330,000
It is advisable to consult with local estate agents or online property portals to get the most up-to-date information on property prices in Cambridge.
Schools in Cambridge
Apart from the University, there are also other notable schools and educational establishments in Cambridge. Some prominent examples include:
Local Attractions & Social Clubs in Cambridge
Cambridge offers a range of local attractions and social clubs. Some popular attractions in Cambridge include the historic University of Cambridge colleges, such as King's College and Trinity College, as well as the beautiful River Cam, where you can enjoy punting. The Fitzwilliam Museum, Cambridge Botanic Garden, and the Cambridge Science Centre are also worth exploring.
When it comes to social clubs, Cambridge has a diverse array of options. You can find clubs for various interests, such as sports clubs, book clubs, art clubs, and more. The Cambridge Union Society is a renowned debating society that hosts interesting discussions and talks. The Cambridge Folk Club and the ADC Theatre are great places to enjoy live performances. Additionally, there are several sports and fitness clubs catering to different activities and skill levels.