Pretlove's is a family-run removals and storage company established in 1904
Saffron Walden Removals Company
Request a quote
Are you looking for removals to Saffron Walden?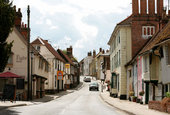 Saffron Walden in north-west Essex is a town of 15,000 people. Set in an unspoilt rural area, it is a well-preserved example of a medieval market town, with many buildings of historical interest. Saffron Walden is home to the largest parish church in Essex and is close to the manor house of Audley End. The nearest railway station to Saffron Walden is Audley End, on the London-Cambridge line, and the M11 motorway is 5 miles away.
Pretlove's offers Removals facilities to all the surrounding villages of Saffron Walden, including: Littlebury, Little Chesterford, Little Walden, Seward's End and Wendens Ambo, and to the nearest towns of:
Bishop's Stortford
Braintree
Cambridge
Great Dunmow
Haverhill
Newmarket
Pretlove's would love to help with your Saffron Walden Removals or storage requirements. For a free storage quote go to our Request A Quote page.
You can find local information and contacts on our Saffron Walden Moving Guide page.
Request a quote
Why choose Pretlove's for Removals to Saffron Walden?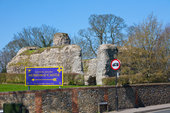 Pretlove's is a family-run removals and storage company established in 1904. We carry out both household and commercial removals to all parts of the United Kingdom as well as European and overseas destinations. We have some of the most up-to-date warehouse facilities, purpose built for the safe storage of household furniture and effects.
The removals firm has been in the Pretlove family for four generations. Many of the movers in our dedicated removal team have years of experience. They will ensure your property is treated with the expertise and care you would expect.
We are aware of the stress that house moving causes, but more than 100 years of removals and storage experience has taught us how to reduce this. We have a wealth of moving tips to help your household move go as smoothly as possible.
Why move to Saffron Walden?
Welcome to Saffron Walden, a town that captivates with its historic charm and picturesque surroundings. Here are a few compelling reasons why you should consider making Saffron Walden your new home.
First and foremost, the town boasts a rich heritage and architectural beauty. Wander through its winding streets adorned with timber-framed buildings and immerse yourself in centuries of history. Saffron Walden's well-preserved medieval charm creates a unique and enchanting atmosphere.
Nature lovers will be delighted by the town's proximity to stunning countryside landscapes. From the rolling fields of Uttlesford to the idyllic Audley End Park, outdoor adventures await at every turn. Explore the enchanting Audley End House and Gardens, where you can lose yourself in the grandeur of the past.
Saffron Walden also offers a vibrant community spirit. With a bustling market, independent shops, and welcoming cafes, you'll find a warm sense of belonging. Engage with local clubs and societies, join in on events and festivals, and forge connections with friendly neighbours.
Education is highly valued in Saffron Walden, with excellent schools that provide a nurturing environment for young minds to flourish. Families will appreciate the town's commitment to quality education and the array of activities available to support children's development.
Transport links make Saffron Walden a convenient base. With easy access to major roads and rail connections, you can explore neighbouring towns and cities while enjoying the tranquility of this rural haven.
In Saffron Walden, you'll discover a place where history intertwines with natural beauty and a vibrant community. It's a town that offers a high quality of life, where you can create lasting memories and forge meaningful connections. So, whether you're drawn to its historic allure, the beauty of the countryside, or the warmth of its community, Saffron Walden welcomes you with open arms.
Request a quote
Property Prices in Saffron Walden
In Saffron Walden, property prices reflect the town's desirable location and charming character. As of recent data, the average property prices in Saffron Walden tend to be on the higher side compared to national averages. However, it's important to note that property prices can vary depending on various factors such as property type, size, location within the town, and market conditions.
As a guide, detached houses in sought-after areas of Saffron Walden can range from around £500,000 to well over £1 million, depending on their specifications and amenities. Semi-detached houses and townhouses generally fall within a range of approximately £350,000 to £800,000.
For those seeking smaller properties or flats, prices can range from around £200,000 to £500,000, depending on factors such as location and size.
According to Zoopla, the average sold price for a property in Saffron Walden in the last 12 months to June 2023 is £490,000.
Different property types in Saffron Walden have different average sold prices over the last 12 months:
Detached - £660,000
Semi-detached - £470,000
Terraced - £435,000
Flats - £230,000
It's worth noting that these are approximate figures and actual prices may vary. It's always advisable to consult with local estate agents or property websites for the most up-to-date and accurate information on property prices in Saffron Walden.
Schools in Saffron Walden
In Saffron Walden, there are several notable schools that cater to the educational needs of the local community. Here are a few of them:
Local Attractions & Social Clubs in Saffron Walden
Saffron Walden, nestled in the picturesque countryside, offers a delightful array of local attractions and social clubs. Let's take a stroll and explore what this charming town has to offer.
For history enthusiasts, the stunning Saffron Walden Castle ruins stand as a testament to the town's medieval past. Take a leisurely wander through the tranquil Bridge End Gardens, adorned with colourful flowers and elegant landscapes that evoke a sense of serenity.
Art lovers will appreciate the beauty of Fry Art Gallery, showcasing a captivating collection of 20th-century art and local talent. The Saffron Walden Museum is another gem, housing intriguing exhibits that delve into the town's history and heritage.
If you're seeking community engagement, Saffron Walden boasts a vibrant social scene. Join clubs like the Saffron Walden Arts Society, fostering creativity and artistic expression, or the Saffron Walden Camera Club, perfect for photography enthusiasts to capture the essence of the town.
Sports enthusiasts can explore the offerings of Saffron Walden Sports Centre, providing various facilities and classes to keep you active and engaged. Additionally, the Saffron Walden Golf Club offers a picturesque course where you can enjoy a round of golf amidst beautiful surroundings.
The town is also home to the thriving local market, Saffron Walden Market, held on Tuesdays and Saturdays, where you can browse stalls brimming with fresh produce, artisan crafts, and delectable treats.
So, whether you're an avid historian, an art aficionado, a sports enthusiast, or simply seeking a sense of community, Saffron Walden welcomes you with open arms, offering a tapestry of attractions and social clubs that add vibrancy and charm to this idyllic corner of north-west Essex.