Pretlove's is a family-run removals and storage company established in 1904
Haverhill Removals Company
Request a quote
Are you looking for removals to Haverhill?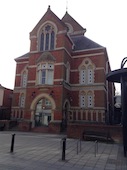 Contact Pretlove's if you need removal and storage services in Haverhill or the surrounding area.
Haverhill is an old market town in Suffolk, on the borders of Essex and Cambridgeshire, with a population of 22,000. In the 19th Century the town became very prosperous through its textile factories, and today it is still dominated by industry. Haverhill has good leisure and sport facilities, with an arts centre, cinema complex, leisure centre and golf course. Although Haverhill has no railway station, it is close to the A11 and M11 motorway. London Stansted airport is 30 miles away.
Pretlove's Removal and Storage Service can move you to all the surrounding villages of Haverhill, including: Hanchett End, Little Wratting, Kedington, Steeple Bumpstead, Sturmer, and Withersfield, and to the nearest main towns:
Bury St. Edmunds
Cambridge
Halstead
Newmarket
Saffron Walden
Sudbury
Pretlove's would love to help with your Haverhill removals or storage requirements. You can find local information and contacts on our Haverhill Moving Guide page.
Request a quote
Why choose Pretlove's for Removals to Haverhill?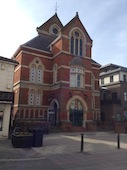 Pretlove's would love to help with your Haverhill removals or storage requirements. You can find local information and contacts on our Haverhill Moving Guide page.
Pretlove's is a family-run removals and storage company established in 1904. We carry out both household and commercial removals to all parts of the United Kingdom as well as European and overseas destinations. We have some of the most up-to-date warehouse facilities, purpose built for the safe storage of household furniture and effects.
The removals firm has been in the Pretlove family for four generations. Many of the movers in our dedicated removal team have years of experience. They will ensure your property is treated with the expertise and care you would expect.
We are aware of the stress that house moving causes, but more than 100 years of removals and storage experience has taught us how to reduce this. We have a wealth of moving tips to help your household move go as smoothly as possible.
Why move to Haverhill?
Welcome to Haverhill, a town that combines historic charm with a vibrant community spirit. Here are some compelling reasons why you should consider making Haverhill your new home.
Haverhill offers a wonderful balance of rural beauty and urban convenience. Nestled in the picturesque countryside of Suffolk, you'll be surrounded by lush landscapes, tranquil parks, and scenic trails. The town also provides easy access to nearby cities like Cambridge, Colchester, and Ipswich, offering a range of cultural, educational, and employment opportunities.
Community is at the heart of Haverhill. You'll find a warm and friendly atmosphere where neighbours become friends and newcomers are warmly welcomed. The town hosts various events throughout the year, including festivals, markets, and community gatherings, providing ample opportunities to connect and forge lasting friendships.
Haverhill boasts excellent educational facilities, from well-regarded primary and secondary schools to colleges and training centres. Your children will receive a quality education, supported by dedicated educators who nurture their growth and development.
The town offers a range of recreational activities to suit every interest. Explore the enchanting countryside, engage in outdoor sports, or discover local arts and cultural events. Haverhill also boasts a thriving sports scene, with clubs for football, rugby, tennis, and more.
With a bustling town centre, Haverhill offers a mix of independent shops, well-known retailers, and enticing eateries. Whether you're looking for unique gifts, fresh produce, or a cozy café, you'll find it all within the town's lively streets.
Property prices in Haverhill are relatively affordable compared to some neighbouring areas, making it an attractive option for first-time buyers and families looking for their dream home.
In Haverhill, you'll discover a welcoming town with a strong sense of community, picturesque surroundings, and a range of amenities to suit your needs. Come and experience the charm of Haverhill—a place where you can create lasting memories and build a fulfilling life.
Request a quote
Property Prices in Haverhill
In Haverhill property prices generally fall within a more affordable range compared to some neighbouring areas. However, it's important to note that property prices can vary based on factors such as property type, size, location within the town, and market conditions.
As of recent data, the average property prices in Haverhill tend to be relatively lower compared to national averages. This affordability makes Haverhill an attractive option for those looking to enter the property market or find a more budget-friendly place to call home.
For example, terraced houses in Haverhill can range from around £150,000 to £300,000, depending on their specifications and location. Semi-detached houses generally fall within a range of approximately £200,000 to £350,000.
Larger detached houses or bungalows can range from around £300,000 to £500,000 or more, depending on their size and features.
According to Zoopla, the average sold price for a property in Haverhill in the last 12 months to June 2023 is £290,000.
Different property types in Saffron Walden have different average sold prices over the last 12 months:
Detached - £400,000
Semi-detached - £285,000
Terraced - £235,000
Flats - £255,000
Haverhill offers a more affordable housing market, making it an appealing option for individuals and families seeking a place to settle down without breaking the bank.
Schools in Haverhill
Haverhill is home to several schools that cater to the educational needs of the local community. Here are a few notable examples:
Local Attractions & Social Clubs in Haverhill
Haverhill offers a variety of local attractions and social clubs that cater to different interests and foster a sense of community. Let's explore some of the highlights:
These are just a few examples of the attractions and social clubs in Haverhill. The town also boasts a range of community organisations, sports clubs, and recreational facilities that cater to diverse interests and foster a sense of belonging. Exploring the local community and engaging with these clubs can enhance your experience in Haverhill, allowing you to connect with others who share your interests and passions.