Household storage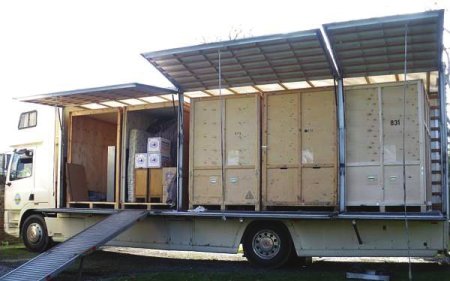 We can offer household and commercial storage facilities at all of our depots in Epping, Saffron Walden (also serving Cambridge) and Haverhill.
Over the years Pretlove's has stored many homes or sometimes just part of a home. Maybe the customer has moved into rented accommodation smaller than their original property, or they have not been able to tie up the sale of their old property with their new one.
This safe and secure storage service has proved extremely popular and we offer containerised storage in the most up-to-date, purpose-built facilities.
The benefits of containerised storage are numerous:
Less handling as furniture and effects are packed and loaded into storage containers at the collection address, the containers are then closed and sealed, and the contents are only handled again when they are subsequently delivered out of store to the new property.
Elimination of accidental loss as the containers are sealed at collection and so nothing can be misplaced with another consignment.
As the containers are sealed, contents are kept cleaner and dust-free.
An inventory is taken of the contents of each container, making furniture and effects easier to locate should access be required.
Self-storage
In addition to offering containerised storage where we collect, we also offer self-storage at each of our depots, where the customer brings their effects into our facility.
Again all effects are stored in containers which we place near to the customer's own vehicle for ease of loading. Once the loading of the container is complete the container is sealed until access is required again. Our staff are normally on hand to assist with loading and access is usually available by arrangement in normal working hours.
Document storage
Document storage is also available which allows our business customers to utilise expensive office space otherwise taken up by filing racks and shelves.
We can offer document storage containers which have shelves inside; each container can accommodate up to 100 archive storage boxes and the shelving gives easy access. Where customers require more extensive document storage, we can offer dedicated on racking.
As well as offering document storage facilities, we also offer a file retrieval service.